Announcing Shanghai Rummy VIP Subscriptions!
2023-07-27
Dear Shanghai Rummy Enthusiasts,
We are thrilled to announce an exciting new chapter in the Shanghai Rummy universe – the arrival of VIP Subscriptions! As part of our continuous efforts to elevate your gaming experience, we're introducing an exclusive package that will take your gameplay to unprecedented heights.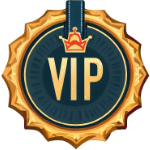 Become a Shanghai Rummy VIP and immerse yourself in a world of extraordinary benefits, tailor-made to make you feel like a true gaming legend. Here's a glimpse of what awaits you:
Ad-Free Bliss: Say goodbye to pesky ads and embrace uninterrupted gameplay. Focus solely on mastering the art of Shanghai Rummy without any distractions!

VIP Badge and Leaderboard Recognition: Showcase your skills and stand out from the crowd with an elegant VIP badge next to your name on the leaderboard. Let the world know you're a force to be reckoned with!

Early Access to Exclusive Features: Get an exclusive sneak peek into upcoming features before they're released to the general public. Stay one step ahead of the competition and be part of the elite group to enjoy cutting-edge gameplay!

Ongoing Development Support: By subscribing to the VIP package, you're contributing directly to the continuous growth and improvement of Shanghai Rummy. Help us shape the future of the game with your invaluable support!

More Exciting Surprises: As we evolve, so will your VIP experience. Expect thrilling surprises and bonus rewards that will keep your gaming journey fresh and exhilarating!
We understand that our community is the heartbeat of Shanghai Rummy, and we're committed to making your time with us unforgettable. Our VIP subscriptions have been crafted with you in mind – to enhance your gameplay, boost your status, and ensure that the Shanghai Rummy adventure is consistently evolving.
Are you ready to embrace the extraordinary? Don't miss this golden opportunity to become a Shanghai Rummy VIP and unlock a world of premium experiences. Join the ranks of the gaming elite today!
How to Become a Shanghai Rummy VIP
Subscribing to Shanghai Rummy VIP is quick and easy! Here's a step-by-step guide on how to become a VIP and unlock a world of premium benefits:
Log In: Ensure you are logged in to your Shanghai Rummy account. If you don't have an account yet, don't worry! You can create one effortlessly to embark on your VIP journey.

Navigate to Your Account Page: Once you're logged in, head to your account page. You can usually find this option by clicking on your profile picture or username at the top of the screen.

Choose Your Subscription Plan: Select your preferred subscription plan. We offer flexible options to suit your gaming style, including monthly, quarterly, and yearly plans.

Complete the Payment: Follow the on-screen prompts to complete the payment process securely via Stripe. We use industry-standard encryption to protect your data, ensuring a smooth and safe transaction.

Embrace the VIP Experience: Congratulations! You're now a proud member of the Shanghai Rummy VIP community. Enjoy ad-free gaming, showcase your VIP status on the leaderboard, and be among the first to access upcoming features.
Remember, your VIP subscription not only elevates your gaming experience but also supports the continual improvement and development of Shanghai Rummy. Join us today and be part of the driving force behind our quest to provide an unrivaled gaming adventure!
If you encounter any issues or have questions regarding your VIP subscription, simply reach out to us through on team@shanghairummy.cards, and we'll be thrilled to help!
How to Cancel Your VIP Subscription
If you ever decide that the VIP experience isn't the perfect fit for you, worry not! We're pleased to provide a prorated refund for your subscription, no questions asked. Your satisfaction is our top priority, and we're committed to ensuring you have the most enjoyable gaming journey possible.
See you at the tables!
Stay tuned for more updates and surprises as we continue to strive for excellence and provide the ultimate gaming experience.
The Shanghai Rummy Team